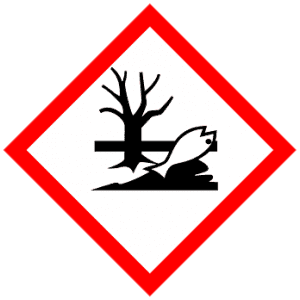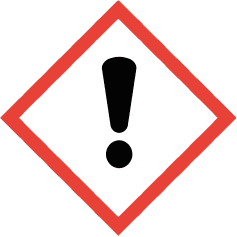 Danger
May cause skin irritation.
May cause an allergic skin reaction.
Causes serious eye irritation.
Toxic to aquatic life with long lasting effects
Avoid release to the environment.
IN CASE GETS ON SKIN: Wash off with plenty of soap and water.
In case of skin irritation or rash, seek medical advice.
IN CASE GETS IN THE EYES: Rinse gently with water for several minutes
If possible, remove contact lenses. Then continue rinsing.
If eye irritation persists, get medical attention.